This is the first in a new series of tips for first-time home buyers, people who are from other markets outside of Seattle, and those home buyers who haven't purchased a house in a while.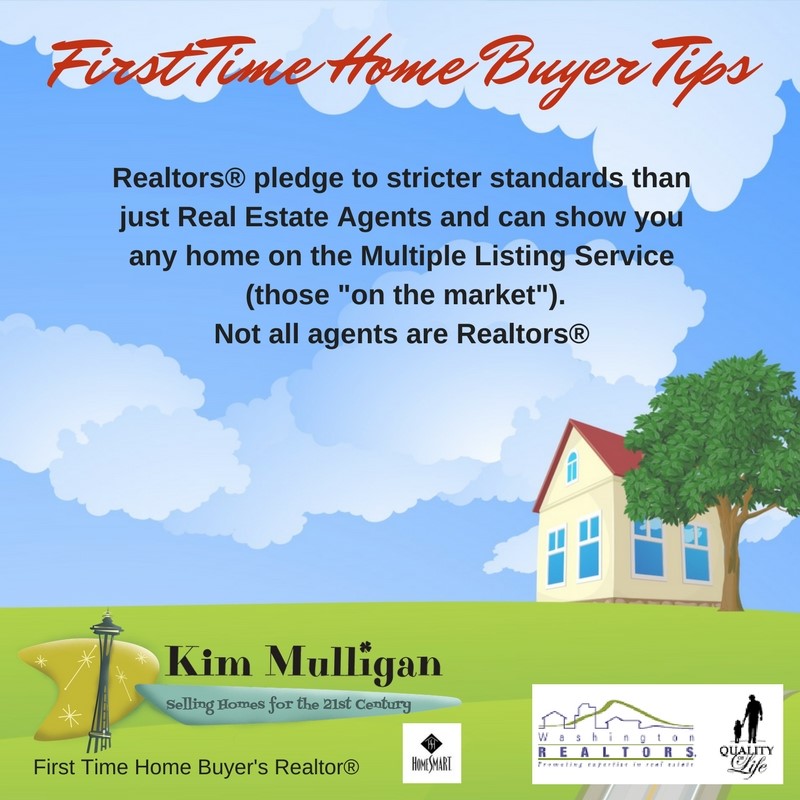 Here's my first tip - I can show you ANY property. I am surprised how many people don't know I am licensed to show you homes listed through the Northwest Multiple Listing Service. This means if another Real Estate office has a listing in an MLS, as a Realtor® I have permission to show and sell it to my WA state buyers.
If you see a home for sale while driving down the street, you can send me a text and I have the ability to give you information on the status, background, and other pertinent information regarding that home.

Quite often it's a good idea to NOT call the name on the sign, but to go through a buyer's Realtor® who by law, and moral obligation, has the fiduciary responsibility to look out for your best interests as if they were their own. The seller's agent, the name on the for-sale sign, is beholden to the seller and a buyer should be well represented.
I pledge to always look out for your best interests and make you aware of any known problems with the area, site, or structure. I will help you with resources for researching your dream home to your satisfaction. As a former licensed building contractor, I informed my now happy home buyers to look beyond the paint color and finishes and to the home's major systems. These mechanisms might cost you the big bucks in the near future, and you should know what to avoid. Paint is cheap, a new sewer, well not so much.
To learn more about buying homes in the Greater Seattle Area you can reach me at Buyers@kim-mulligan.com