This weekend November 4th and 5th is a one of the biggest weekends of the year for the NW EcoBuilding Guild. The Green Building Slam is on eve of the Northwest Green Conference. A true double header for education and entertainment in the Northwest's Green Building community.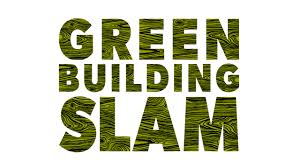 The NW EcoBuilding Guild has been a leader while "pushing the envelope" for green building in our area. While the Guild has always focused on mainly residential retrofits and new construction, increasingly projects highlighted can be mixed use or commercial projects. The NWEBG has long realized contributions residential and commercial buildings make to the the carbon footprint of our planet and has been in the forefront in educating building professionals and homeowners with information to make better choices.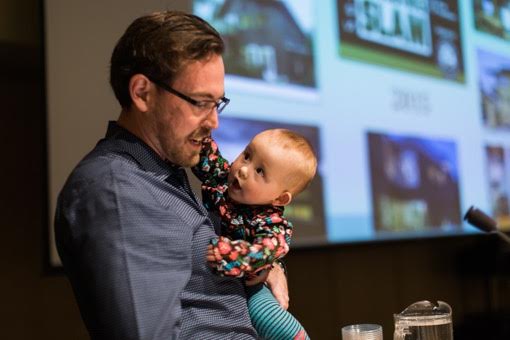 The Green Building Slam was formerly known as the 10X10X10. That is for the ten projects, each with 10 slides, and 10 minutes for the presenter to speak about their passion project. It might be a remodeled home, new construction or a larger project. Spec homes, and people's dream homes are included. Successes of course are highlighted, but the lessons learned and hearing about what the obstacles that were overcome, are always the best stories in this fast-paced format.

The next day is the Northwest Green Conference. Formerly known as the Guild's retreat as it use to be held over a weekend and was really a get-away. Now the program has been streamlined to make it more accessible to city dwellers and less of a time commitment for busy professionals. Typically, this draws people from all over the northwest with nationally recognized key-note speakers.
The NW EcoBuilding Guild has long been a guiding light and gathering place for the like-minded professionals and homeowners interested in bettering our built environments. Started in the early 1990's (I first joined in 1996) it has come a long way from an informal group of people talking about how to move code forward (check out the exciting new Code Innovation Data Base) to actually producing a Green Home Tour with more than 30 homes each year along with other insightful events such as the ones scheduled this weekend.
The NW EcoBuilding Guild remains an advocate and educational source to advance better choices in building techniques and materials.
Post Conferences: What a fantastic and inspiring weekend. Non-stop information and possibilities. Co-housing, bio-fuels, timber-frames, re-claimed wood, ESOP's, hemp houses, net plus homes (Net+), floating homes, pre-fab, PHIUS (passive house), tiny houses, and breaking through code barriers. Lucas Johnson gave a rousing opinion of what is wrong with our current state of the home building market. The green-building tribe came out for not only a great time, but for mutual support and idea sharing. The closing key note by Paul Fallon wasn't even about green building but about bringing together community and bridging cultural divides within the United States while in the saddle of his modest bicycle.
If you are interested in something under the wide umbrella of green building and pushing building code forward, be sure to follow the NW EcoBuilding Guild and don't miss the 2017 Green Building Slam or the Northwest Green 2017 conference. You won't be sorry!
For more resources on Green Building in the Pacific Northwest drop me a note at ForwardVision@kim-mulligan.com