In the past, not very much.
I just had the pleasure to meet with my clients for a nosh and discuss what we will be highlighting when we tape for a TLC Reality TV show next week. Lucas, who is in marketing for a high-performance Passive House supplier, Megan, a University Professor who teaches about and is involved in social justice and environmental equity, and I as a Realtor promoting better building models, are all on the same page of the topics we want the network to highlight on this show about First Time Home Buyers.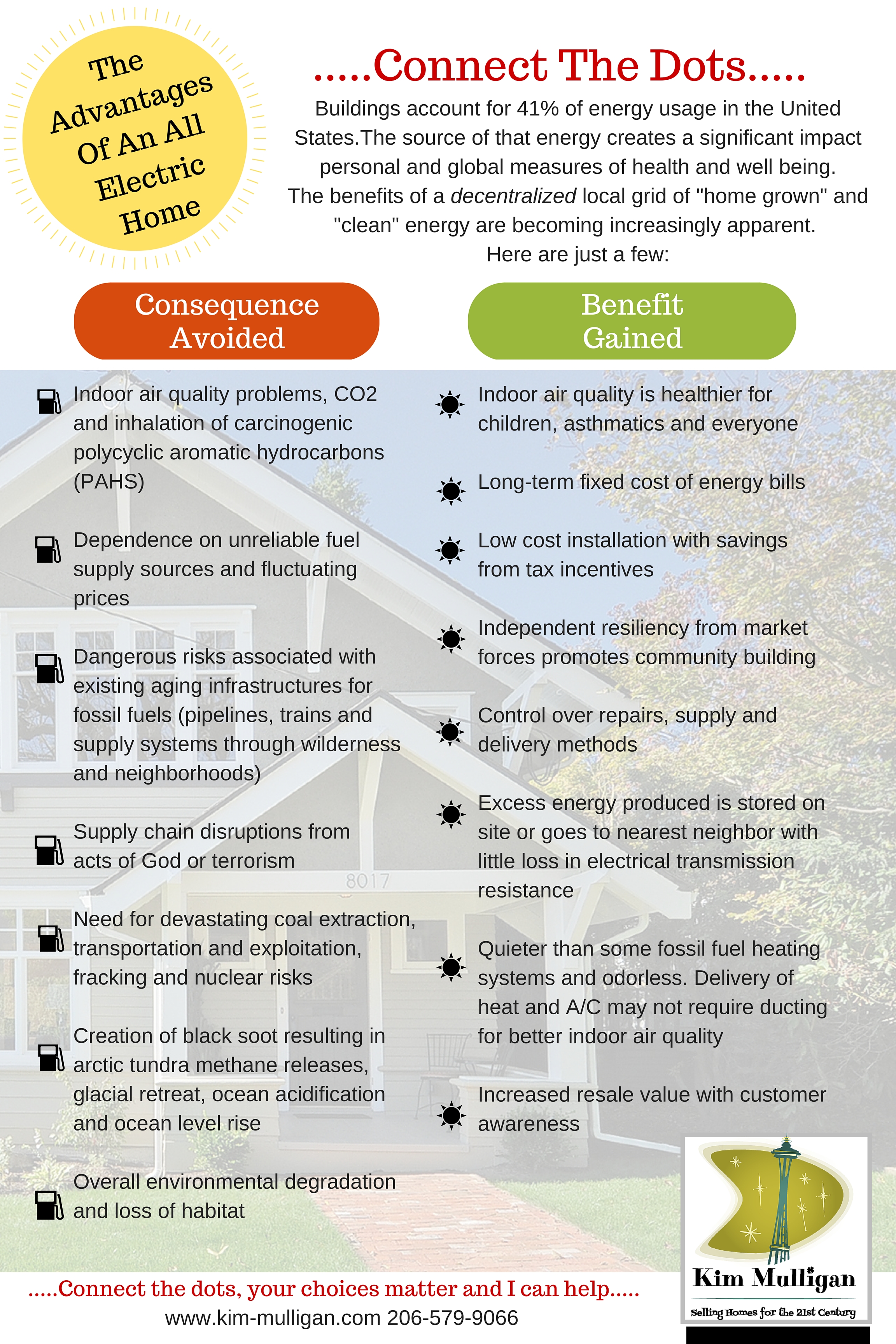 In highlighting Seattle, many people are attracted to our lifestyle, climate, and natural beauty — that's a given. Much more than that, with climate change now widely accepted as fact by rational people, Seattle is listed as one of the most desirable metropolitan cities to survive the upcoming weather pattern changes. So together, we pitched the idea of making the usual home buying show change their typical subject matters to focus on green home concepts. Or as Lucas explains, "We were looking for our 21st Century American Dream". Arguably and conveniently there is no better city than Seattle to highlight green homes.
Like our parents before us, Lucas, Megan and I believe in home ownership, putting down roots and establishing oneself in the community. The twist is a bit different on their 21st Century American Dream Home, they also consider the following attributes:
Walkable neighborhoods
Proximity to transit
Smaller home square footage, with the ability to adapt or expand when needed.
Large yard with the ability to produce their own food
Solar access
Energy and utility independence
Healthy indoor air quality
Flexible income options
Durability
Minimizing the carbon footprint
Valuing the home as a living organism and recognizing the importance of integrated systems.
In short, they wanted options as their family grows or their needs change. Their home is small by some standards, but right now it's right-sized. In five years it may be remodeled to more stringent building standards . They want to move their 20th century home into the 21st century and they are off to a great start by choosing one with so many of the criteria.
We hope we can change the television conversation away from granite countertops and oversized restaurant ranges that are rarely used, to a life with less stuff and more quality of living. It's a lofty goal, but we are giving it our best shot with the upcoming TV episode.
We already know who will steal the show, their adorable 1 year old daughter who has been in the focus of their decision making and who will benefit greatly from their choices. Isn't that what it's all about anyway?