Selling your home doesn't just mean hiring a Seattle Realtor to stick a sign out front and listing it on the NWMLS. There are a lot of preparations you as the homeowner need to complete to ensure you get the best offer possible (not always the highest) in the shortest length of time.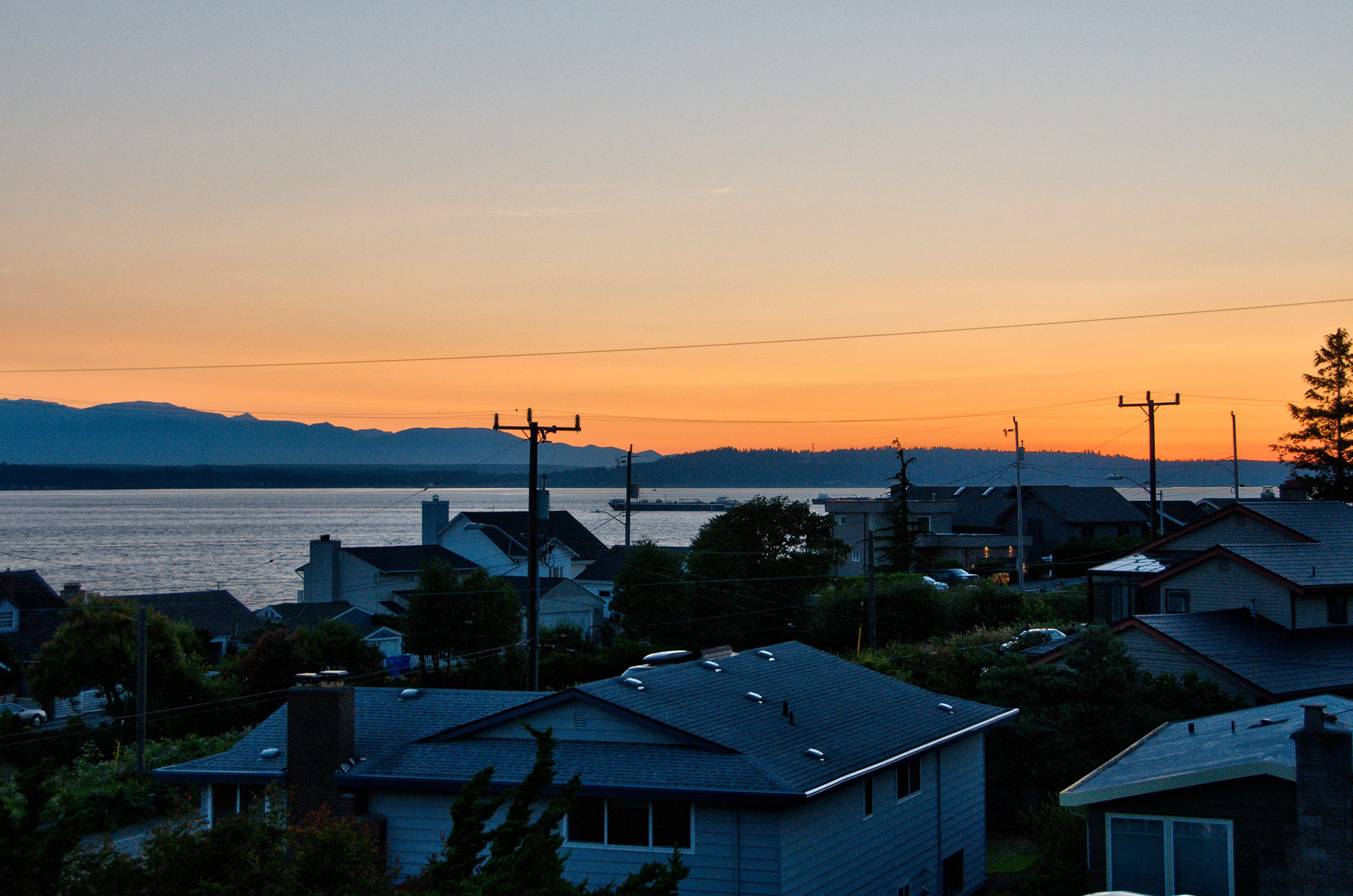 Repair. Just because you've gotten used to the cracks in the walls and the rattles in the radiators and the squeaky door doesn't mean a buyer will too. If you have hardwood floors that need refinishing, be sure to get it done, €"hardwoods are a popular selling feature. Buyers like to snoop around, so be sure to fix any sticky doors or drawers or loose knobs as well. Finally, don't forget to address any issues with the exterior such as "fences, shingles, sidewalks, landscaping etc. After all, without the right curb appeal, some Seattle buyers may never make it in the door to see the inside. What you see as personality a new buyer likely will see as a headache.
Neutralize. You want your buyers to see themselves in your home. If your living room has lime green shag, wood-paneled walls, and all your collectibles and personal photographs, this will be much harder for them to see their swanky vintage Danish Modern furnishings in the same space. Try replacing any bold color choices in your floors and walls with something more neutral. Beiges, tans, grays, and whites are everywhere with new construction for a reason. Repainting and reflooring when needed will make everything look fresh and new, and help prospective buyers imagine all the possibilities. Edit the planting beds and put down compost or some type of top dressing (please no beauty bark). Tidy up the lawn edges and clean up the general grounds and exterior.
Edit. If you need to live in the home while it is on the market. Declutter, take down and pack up all the precious memories in your home that makes it yours and make it personal. You want to remove furniture that isn't absolutely needed. The idea isn't how you live in the home, but how the new buyer thinks they will. They likely don't have as many items as you, they want to know how it will live for them. What is "personality" to you is bad taste to the buyer. Be brutal with this category. The picture of your ribbon winning purebred will be fodder for the "Best In Show" joke to the prospective buyers.(yes, I've heard them).
Clean. Deep clean. This is easiest when you have moved out and should be done before staging. Stainless should shine, windows and tracks should be cleaned and lubricated if needed, and maybe window screens removed? If you aren't sure if your house stinks, ask a friend who can be blunt with you. Most pets smell, as well as teenage boys rooms. Have you checked the tray under the fridge for scary things growing there? Track down the source of the odors and eliminate what you can. Don't use artificial commercial odor eliminators. They contain harmful chemicals and some people are extremely sensitive to them and if they don't the fake smells also make people suspicious. Fresh Lemons, real chocolate chip cookies and spiced apple cider can serve the same purpose.
Stage. Ideally you can move out of your home when it is on the market. Once your house is clean and updated, it's time to dress it up. Home stagers can add small details and decor touches that will bring out the possibilities in the various spaces in your home: lamps, mirrors, throw rugs and pillows, and towels, patio furniture. Home staging can be particularly useful if your home is especially old or if the exterior looks dated. Think of it as a little mascara and rouge if it's done right, you notice the beauty, not the makeup. In other words, the least attractive parts of the home or floor plan will be minimized by a skilled stager. The stunning view out the front window will be unimpeded by furniture.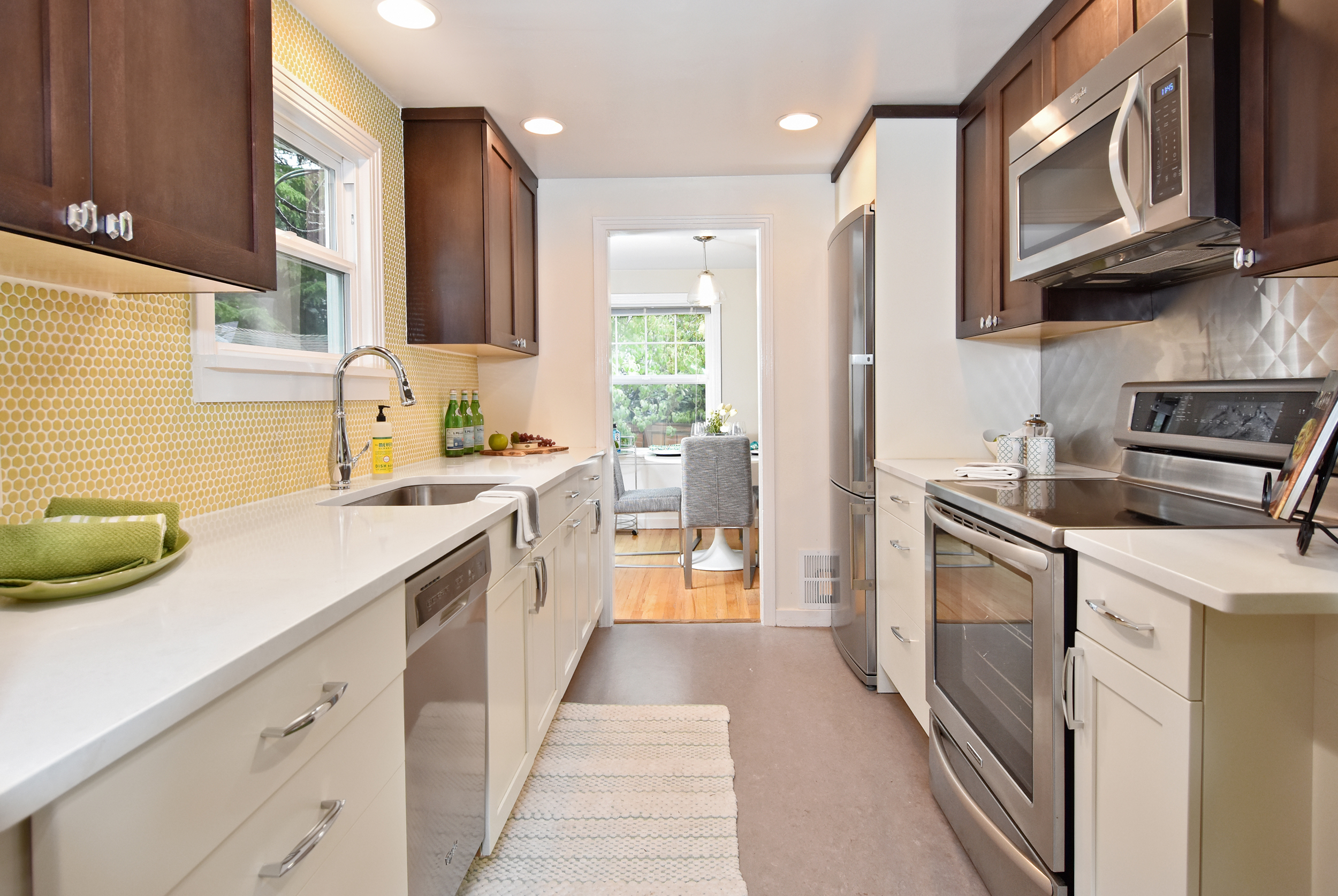 Vacate. Seattle is a red hot market. If your home is priced well in a desirable neighborhood, it should get many showings per day when it first hits the market. Perhaps 200 people in an open house. One strategy for selling some homes is to hold offers for a week or so before looking at the bids. It's best if you can take a vacation, or stay somewhere else (along with any pets) at this time. By being in the home you will limit the number of potential buyers that will see your home. Buyers and agents have busy schedules and if you limit the time, or the lead time needed to show, buyers will move on to the next home they can see right now. You will get the most qualified home buyer eyes on your listing if agents can freely show the property while it is fresh on the market at the drop of a hat.The first few days is also when you will get the most serious buyers through the door. You don't want to impede the flow. Your cute pet is a turn off to many buyers, send Fifi to the doggy camp in the country for a week.

Big Surprise! Listen to your Realtor. While this is about generalities, every home, every Seattle neighborhood and every seller is different. If you don't want to get top dollar for a home that has had "deferred" maintenance, it may not matter if it isn't staged. A developer might be buying it and will strictly look at the numbers and can see past the outdated color choices. If you want someone to purchase it as an owner-occupied home, let your Realtor know you many not want to get top dollar with a quick sale in favor of a resident homeowner for a longer sale period and less money to you. Be clear about your wants and needs for the sale. An honest Real Estate professional will do their best to respect you needs and carry out your wishes; or alternatively let you know if your expectations are unrealistic in our current market and neighborhood in Seattle.

I have many more tips and tricks, but guess what? I save them for my clients. I want to sell your home too. Please let me know how I can help.