Thirty years ago, Ballard was a wonderful neighborhood to live in, but it was indeed an inside joke of Seattle. Many home owers had the first name Olaf and the last names Olsen, Johnson, Anderson as well as other names with too many "A"s and other letters that could make remembering a persons last name difficult. Homes were affordable, schools were decent (Go Beavers) and most garages floors were so clean you could eat your pickled herring right off it (I had a Norwegian grandmother that lived up to this stereotype). There was a seemingly large population of older people with huge elderly cars that was memorialized in the above video.
Recent newcomers won't recognize Ballard as being the same place depicted in the video and the change has been fairly rapid. Many of the old time bars that served "both kinds of beer" Rainier and Rainier Light, competed against other ones that served Oly and Animal Beer have long gone the way to much fuller bodied micro beers and mixed concoctions. White and red wine was in a gallon jug on top of the bar in the 1970's and rarely requested. One could easily find places to purchase lutefisk and gravlox or bakery items just like the old country.
Now Ballard is a desired destination with much more diversity. Some gripe it's getting too crowded, but the neighborhood is likely to progress to being much denser with all the positive things the new urbanism brings. The new residents might be attracted to the fact one no longer needs a gas guzzling hunk of steel to get to the grocery store, meet the friends for a nosh at an acclaimed restaurant and it's unusual to find any WA beer that is lighter than blonde ale.
The Ballard area is now the epi-center for the Built Green Certification. Many of the homes that are built and flipped recently have green certifications. Many more of the new condos and town houses also have varying layers of green. There are solar companies, rain swales in the streets, and even the first private permitted potable residential water catchment system is in Ballard. It' indeed has grown up from the original moniker of Shingletown to an outlying area central to downtown and public transportation and a small town in it's own right. It's a very nice place to live if you can find the right home in your price point. Olaf may not have liked to pay more than a buck for a pint of beer, and the fact most of the gas stations have disappeared and are now mixed use multi story buildings, but I do think he would appreciated the sense of community and the many choices of weekend activities, That is after he gets done mopping the garage floor.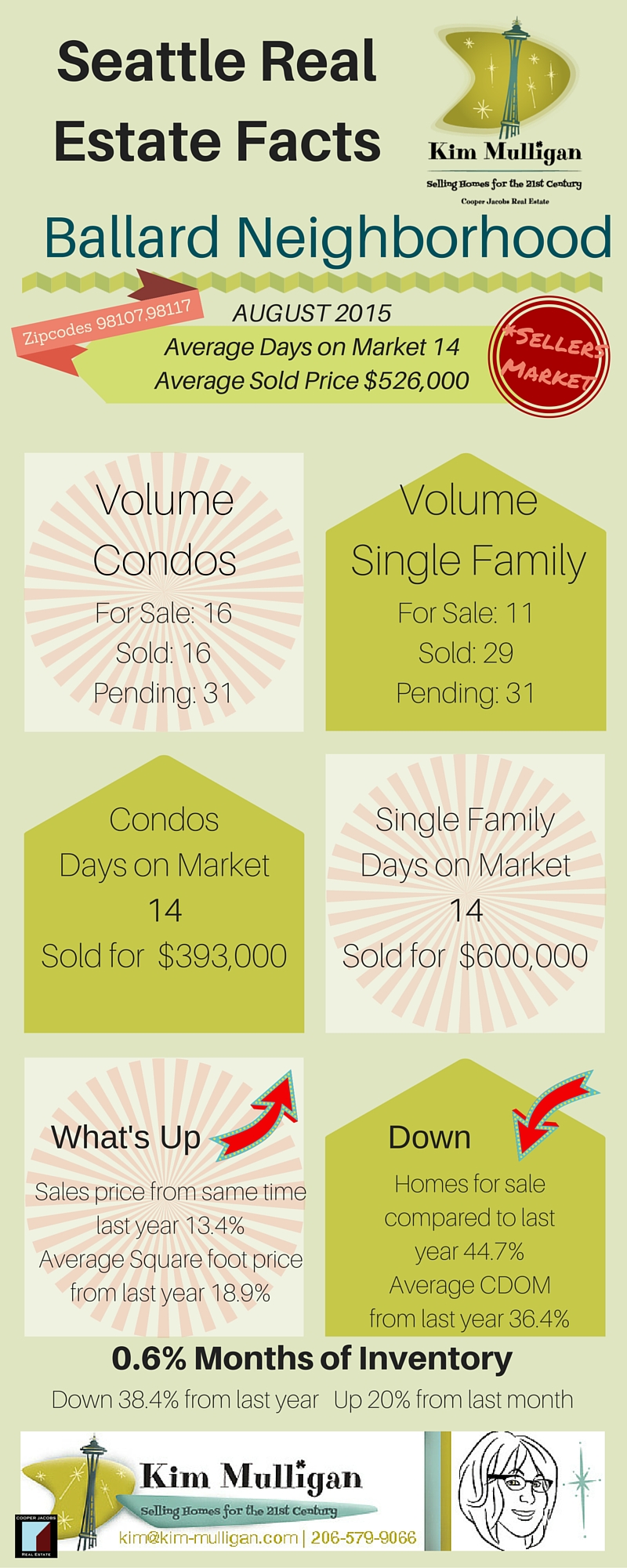 For more information email:
Ballard@kim-mulligan.com