So often I have buyers who tell me they want seclusion, peace and quiet, a walkable neighborhood with cafes, shopping and public transportation all a few short steps away and nature all in one package. Well The North Delridge Homestead Escape is just what the buyers ordered. As ridiculous as the request is.... I get it. We want the best of everything. Very few homes in the City of Seattle can check all these boxes. This little sweetheart does just this!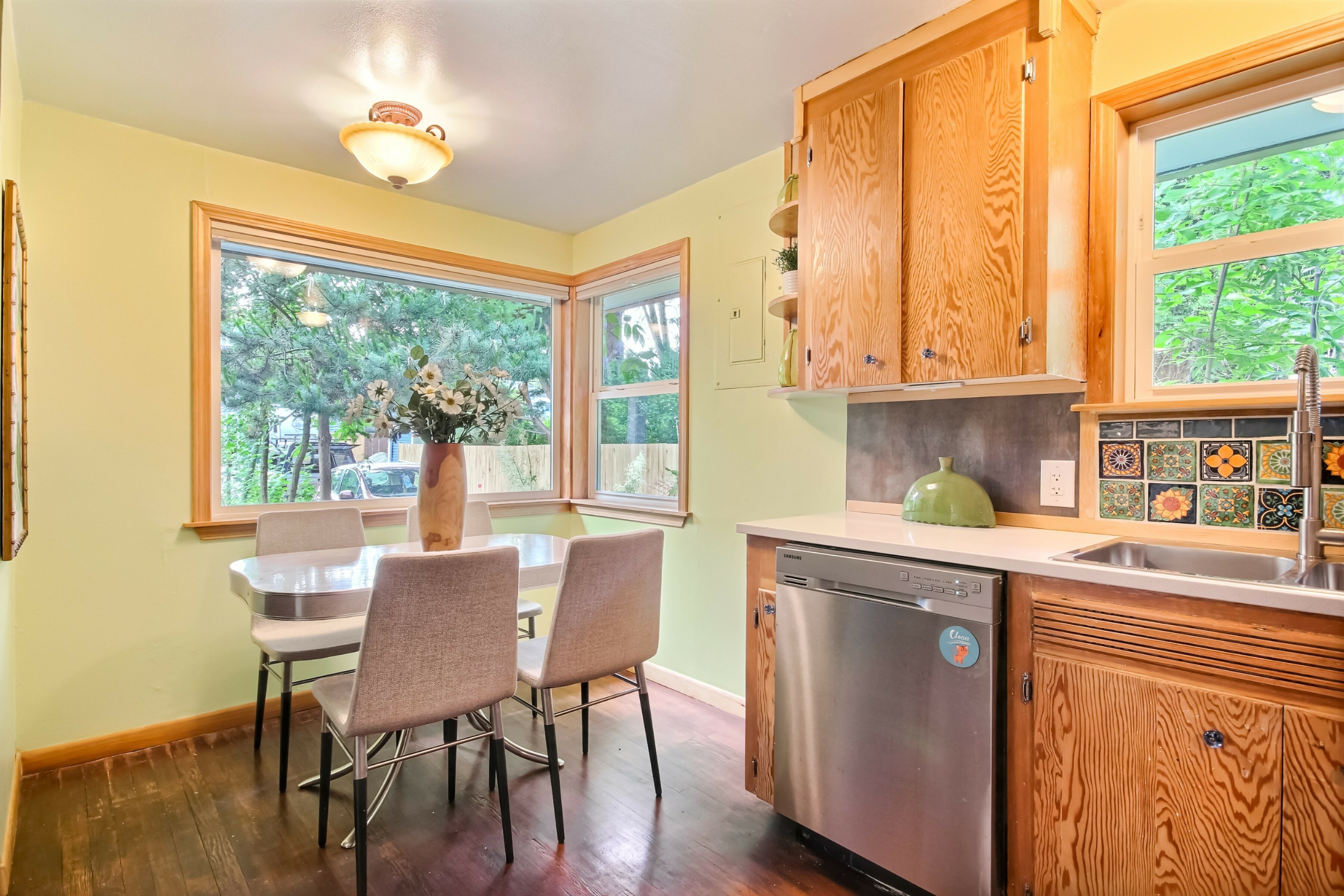 Located on Longfellow Creek, the city has been paying a lot of attention to this now vibrant and diverse neighborhood for the last 25 years. They have added parks and play areas, worked on managing the creek (which at one time was a salmon stream leading to the Duwamish River). A police station, a library and a community center have been added, all while improving streets and infrastructure. The businesses are following the upgrades and this area of North Delridge known as Cottage Grove, are revitalized with new shops and the Delridge Grocery Co-Op.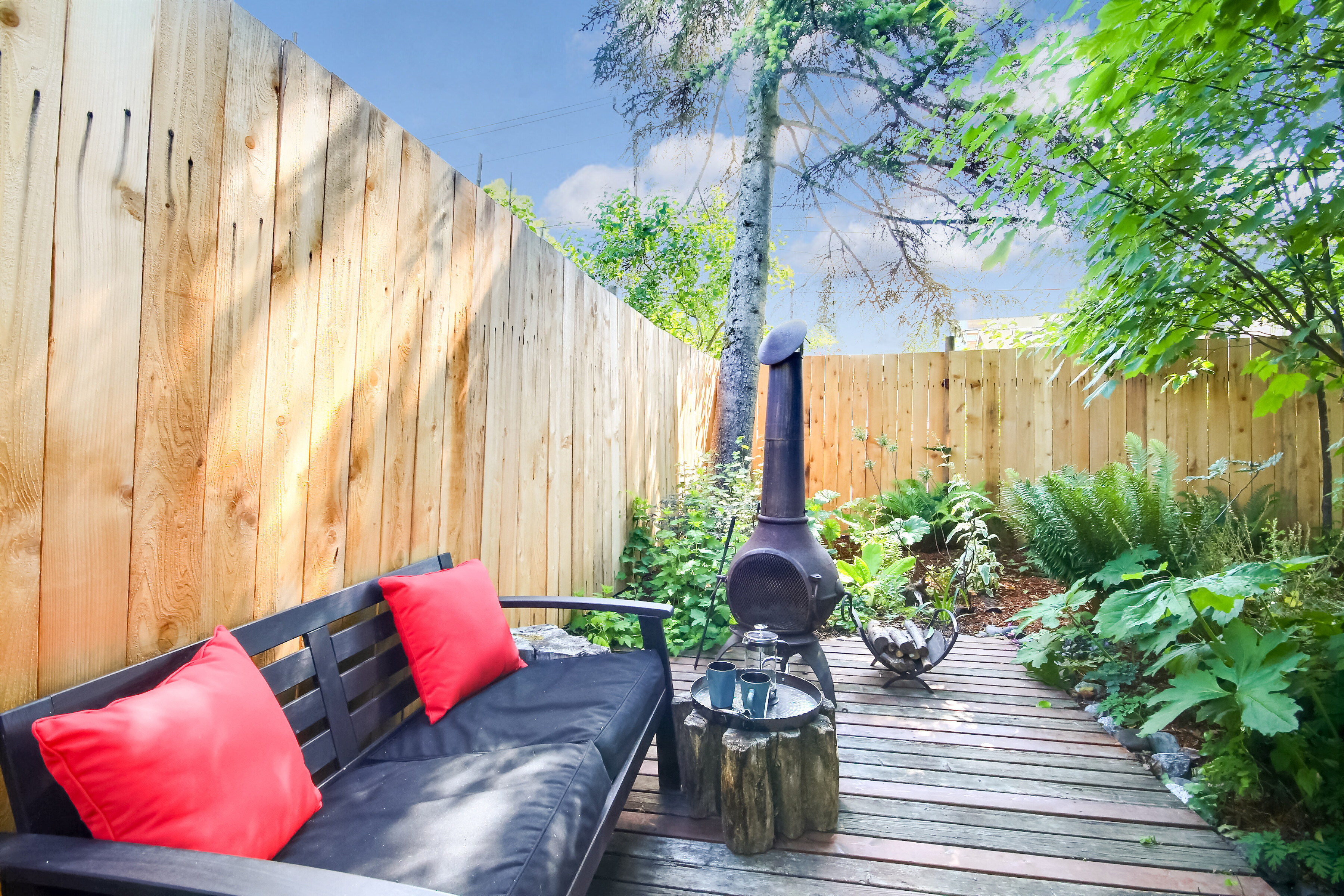 Longfellow Creek is one star of this show, it runs through the front yard, under the driveway, down the side of the house and continues on through the greenbelts. There is a city walking and running trail on the back side of the creek behind the property. The portion of the creek in the front yard showcases the private woodland front yard with a peaceful cool setting for a warm summer's evening. Native salmonberries, evergreeen trees and exotics are always on show.
The driveway extends back to a studio space that likely used to be a garage. This can be used as a guest room, work from home outpost or creative space. Behind this, abutting the creek is a producing greenhouse and a chicken coop any hen would envy.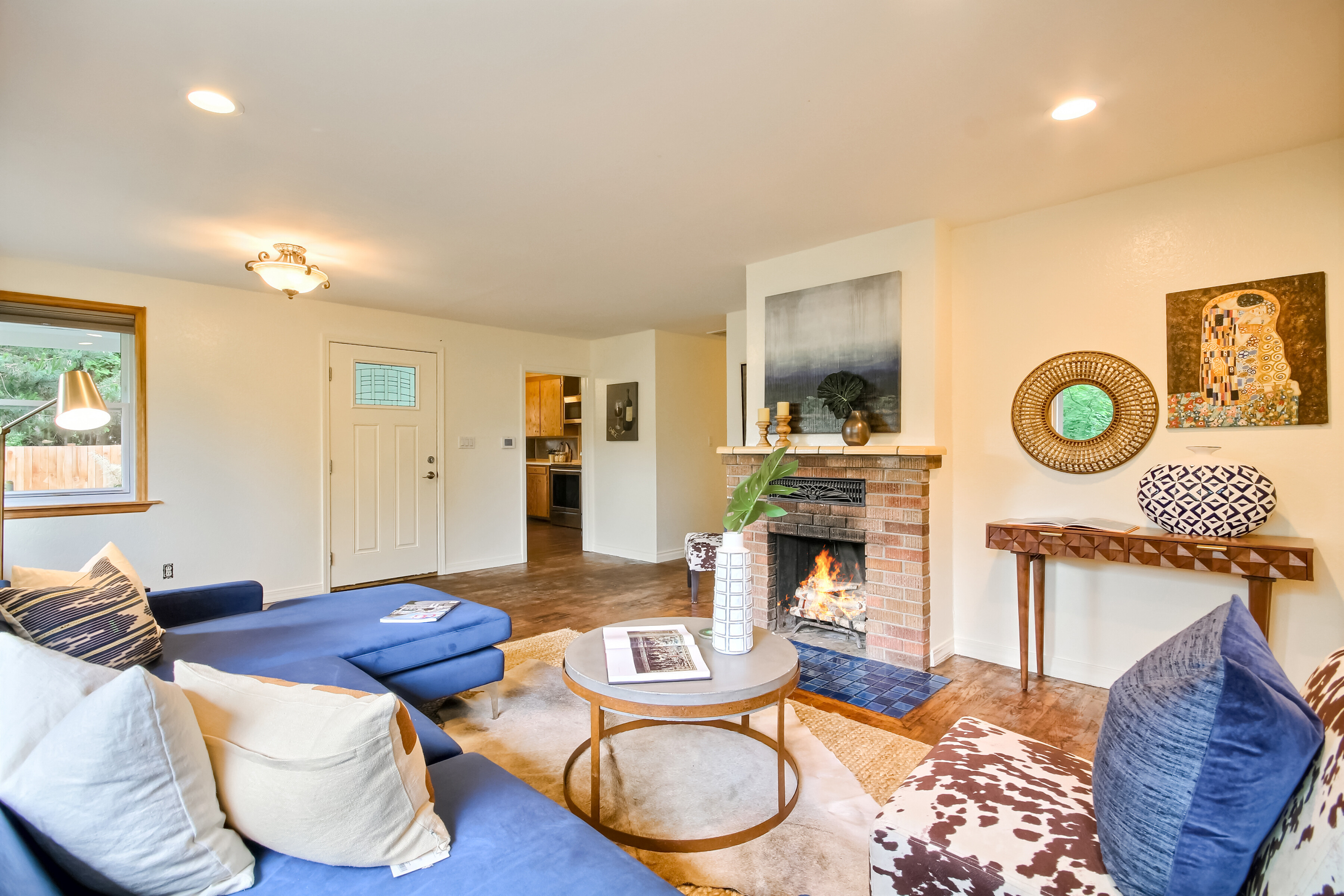 Among the various amenities are food producing crops, both annual and perennial. Quince, apple, cherry, fig, currants, gooseberries, grapes, strawberries, blueberries, raspberries, and that's not all of it. In the side yard there are real banana trees that are starting to produce fruit. If anyone doesn't believe in the power of micro-climates, here's your proof!
All this set just minutes from Downtown Seattle. You would think you are at least an hour away, but it's just a few minutes by bus or by water taxi.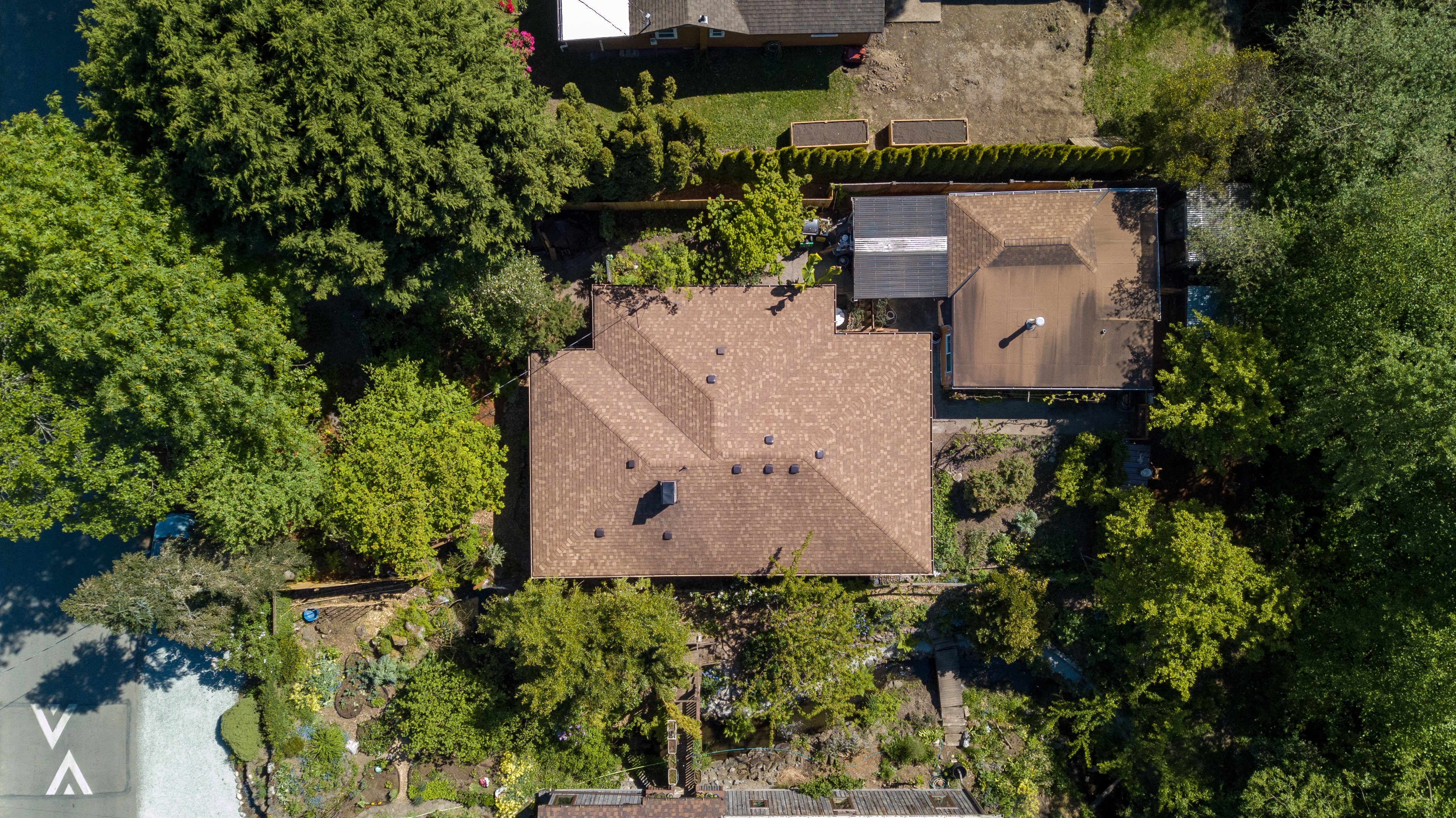 We are looking for the perfect steward for this special place. It has served many well in the past and I personally am so happy to see it continue on in the future. Some places can't be captured by words or images, and this is one that you have to experience with all your senses.
The Deceptively Simple Urban Homestead Escape.