New on the market is this Rare Renton Rambler that has now been recently updated. Located in a small neighborhood of cul-de-sacs, more expensive homes, great schools, and open spaces near protected parks, it's a rare home in a sought-after location.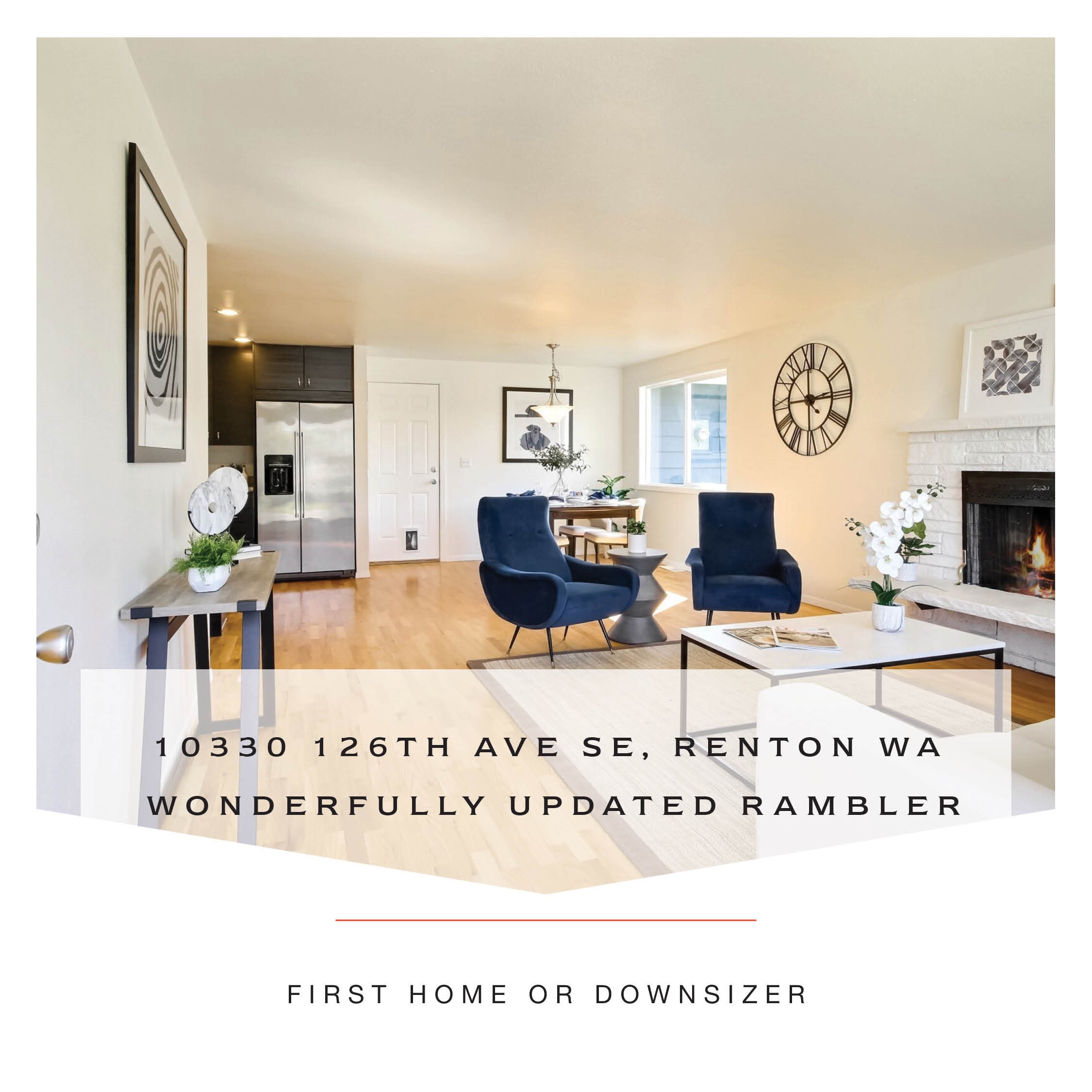 The Rare Renton Rambler has a sunny open floor plan great for entertaining or family life. Three bedrooms and one bath are down the hallway away from the main spaces of the home. French doors at a rear bedroom make this one a great office with access to the newer exterior deck.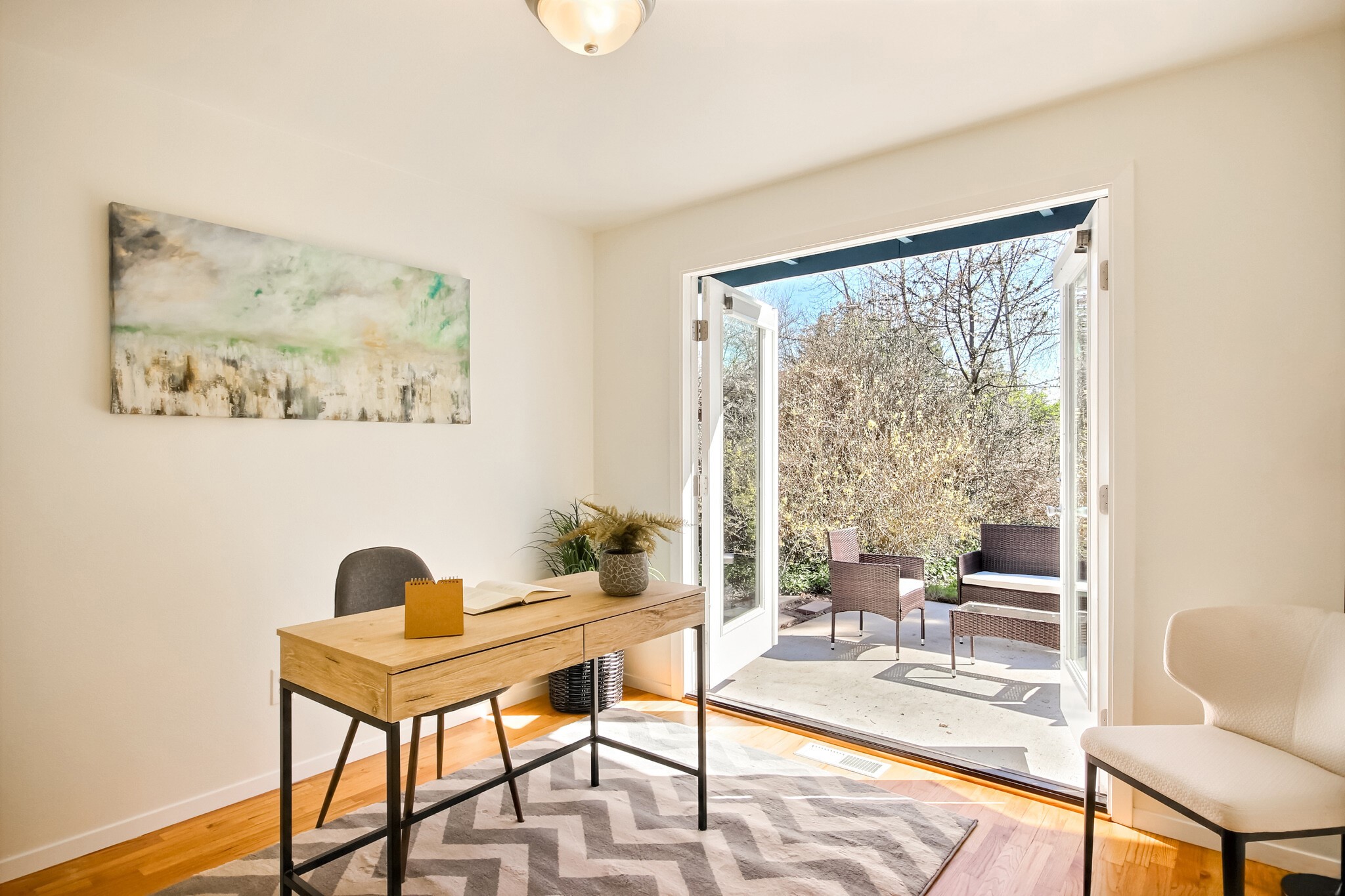 The home has been updated with modern cabinets, granite countertops and stainless steel appliances. New Pex plumbing, a newer sewer hookup, and blown-in insulation, double-paned windows, and updated electrical complete with a 200amp panel box, while not always the first thing you see or think about, however, if you don't have these items you will notice it. Gone are wintertime drafts and cold spots, you will notice the comfort of the home while sitting in front of the wood-burning fireplace relieved while opening your lower utility bills.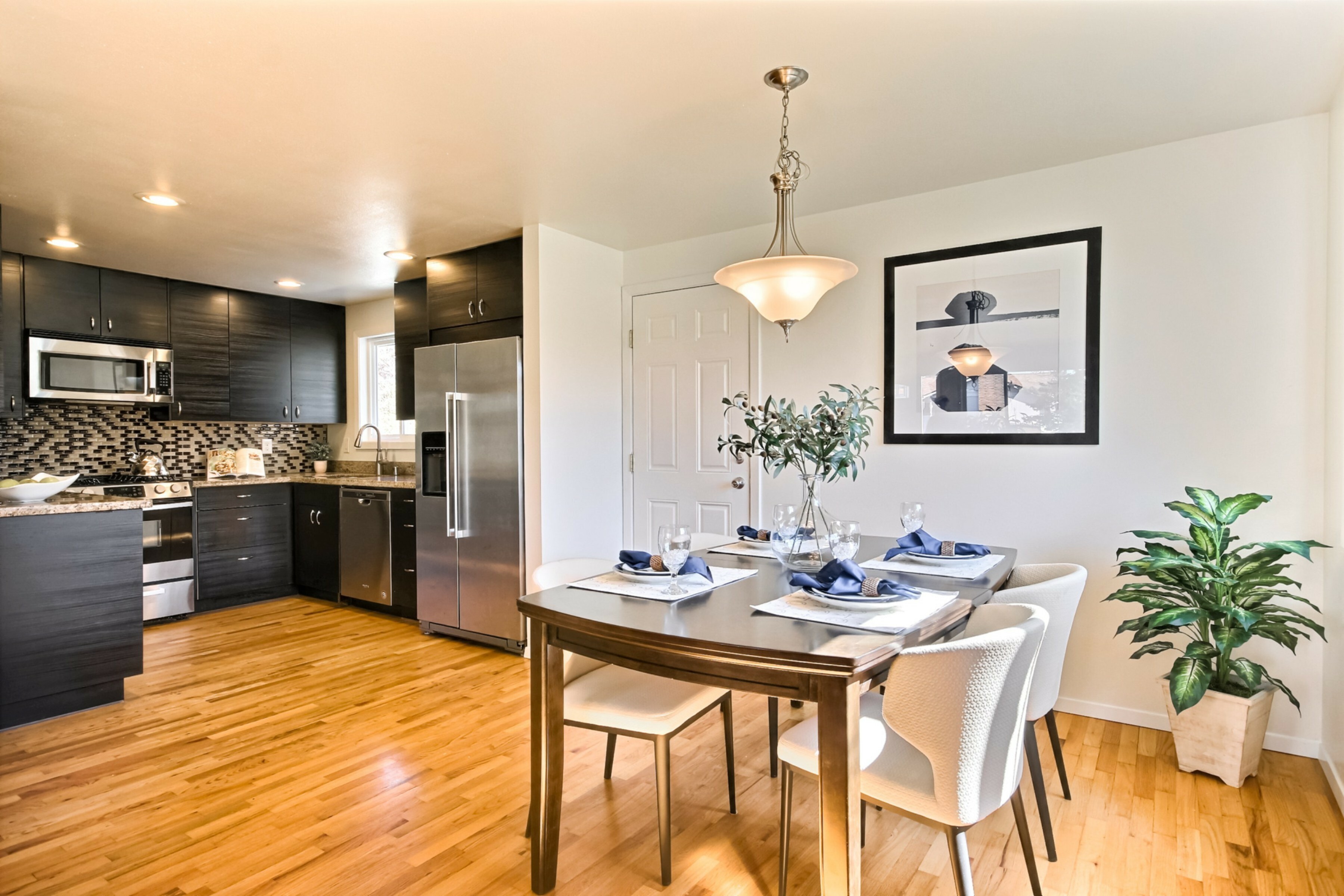 The one car attached garage contains the washer and dryer just a few steps from the kitchen for convenience and sound concerns. Outside and adjacent to the driveway is an off-street parking space big enough for a boat or RV.
The home is on a large corner lot just shy of 10,000 SF. There is only one neighbor on the northside of the property, leaving the west, east and south light to flood the rooms inside.
The size and topography of the yard invite the mind to wander thinking of all the possibilities for this space. A great place to store all the recreational toys, a playground for kids, an amazing garden and orchard, a relaxing respite from the day -- lots of trees are already here, a place for an artist or recording studio, or a detached accessory dwelling unit (please check local codes)?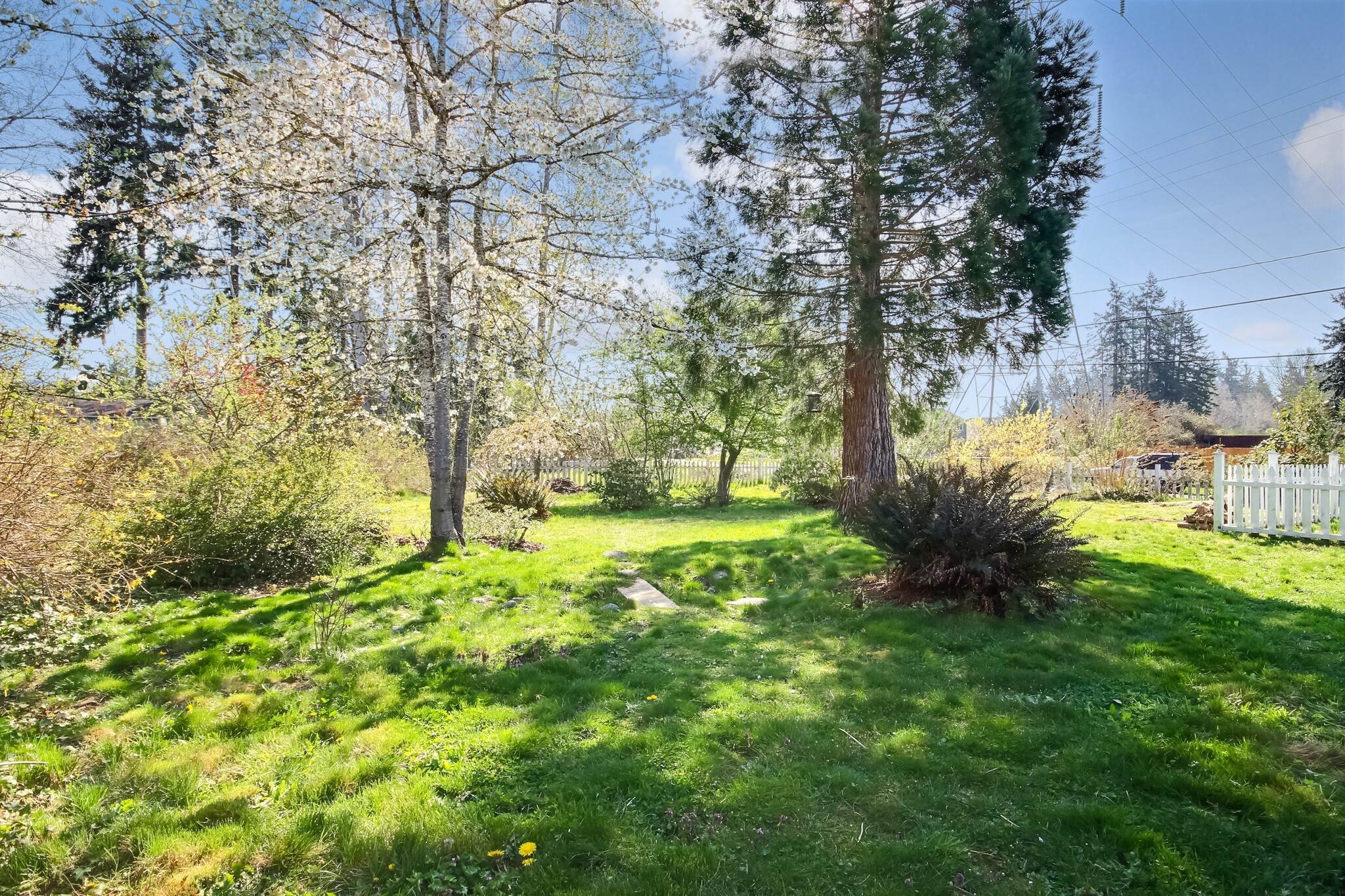 This mid-century home has been updated for today's purposes. Whether it be the first home, a move-up home from a condo, or a downsized home. This single level home is in demand for all ages and purposes. Something many people don't consider is the resale opportunities with the coming "Silver Sunami". It's an ideal layout at a lower price point which makes it perfect for all ages. Homes like this aren't easy to find!