There are changes ahead in our greater Seattle Market, as so many of us have heard. Despite the newspaper headlines of doom and gloom, the fact is we still have a healthy job market with well-paying careers. People seek out Seattle for its cosmopolitan features and natural beauty. The job force moving to Seattle aligns with the demographic that wants to experience the lifestyle of the good life and good fun in the outdoors. We have a thriving arts community, breathtaking vistas, and wonderful walkable neighborhoods.
While the pace of the price increases has slowed, home prices are still on the rise, and longer market time allows buyers to more fully investigate a target property before making an offer. This allows the buyer to be fully informed of their purchase and can present less liability for a seller. We still are in a seller's market but a little closer towards a balanced market which would be closer to a market time of 5 months on the market. As a Realtor, I welcome the change for my buyers. The uncertainty of interest rate adjustments and Stock Market volatility will continue to affect our housing stock.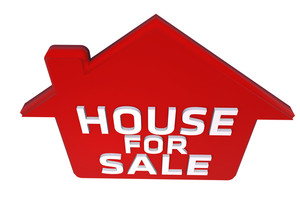 Below is the market update from the NWMLS that serves much of the state of Washington, including the Puget Sound region.
"KIRKLAND, Washington (January 7, 2019) - December brought few surprises for real estate brokers in Western Washington with holidays, fluctuating interest rates, and volatility in consumer confidence contributing to slower activity. Several leaders from Northwest Multiple Listing Service described 2018 as a transition year for residential real estate.
New data from the MLS show inventory in its 23-county market area dipped below two months of supply for the first time since July. A year-over-year comparison of the number of new listings, pending sales, and closed sales show drops overall, while prices rose from the same month a year ago.
Member-brokers added 3,631 new listings of single family homes and condominiums during December (10.4 percent fewer than a year ago), boosting total active listings to 12,275, up from the year-ago volume of 8,553. Pending sales were down about 8.4 percent from twelve months ago (5,677 versus 6,198), and the volume of closed sales dropped nearly 16.6 percent (6,374 versus 7,642).
For 2018, members of Northwest MLS reported completing 92,555 transactions, which compares with 99,345 closed sales during 2017 for a drop of about 6.8 percent. The median price on last year's closed sales of single family homes and condominiums combined was $402,000, up $32,000 (8.64 percent) from 2017.
Commenting on inventory, declines in closed sales and the drop in month's supply, MLS director Dick Beeson said, "There's lots of speculation as to the reasons why. One thing for sure: this situation can make for a deliciously deceptive market for either buyers or sellers." The veteran Realtor said buyers who are paying attention will find very good values and receptive sellers.
"Timing the interest rate market is beyond the capability of most everyone. Therefore, buyers should act now, act deliberately, act decisively, and act in conjunction with an experienced real estate professional," advised Beeson, the principal managing broker at RE/MAX Northwest in Gig Harbor.
Brokers said many of last month's buyers took advantage of the shifting market.
"Buyers in December were reaping the benefits of market-weary sellers who were willing to give up part of their bloated home equity to make a deal and move on," reported John Deely, principal managing broker at Coldwell Banker Bain.
James Young, director of the Washington Center for Real Estate Research at the University of Washington, noted last month was a very different December from a year ago. "While active listings are up significantly (43.5 percent) from a year ago, interest rates have also gone up by over 80 basis points, meaning the typical mortgage repayment has increased by about 10 percent for those looking to buy. That limits spending power and stops buyers from bidding up for the house they want rather than the house they can afford."
The 12,275 active listings in the MLS database at year end was down from November when inventory totaled 15,830 properties, and down from 2018's peak of 19,526 listings at the end of September. Measured another way, there was 1.93 months of supply at the end of December, with four-to-six months typically considered to be a balanced market. A year ago there was only 1.12 months of supply. On a percentage basis, year-over-year inventory has climbed each month since May.
Five counties had less than two months of supply at year end, with Kitsap having the scarcest selection at only 1.48 months of supply. Other counties reporting less than two months of supply were Pierce (1.52), Snohomish (1.53), Thurston (1.58), and King (1.71). Brokers note some of the December shrinkage is seasonal since some sellers take their home off the market during the holidays.
Condo inventory surged, notably in King County which now has more than four times the number of condo listings than 12 months ago.
"We're continuing to see a balancing of the market, yet it is still seller-leaning, driven by our region's continued job formation and a lack of inventory," observed Mike Grady, president and COO of Coldwell Banker Bain. "For all the talk of doom and gloom in real estate" he said his calculations show home values have increased at four times the rate of inflation since December 2014 when the "hot market" began.
Grady pointed to the gap between December's closed sales (6,374) and the volume of new listings (3,631) to replenish supply. He expects more growth in inventory this year, "but still not to the level of a truly balanced market of five or so months of supply." Grady also anticipates prices increases, "although not at the rate they have been. So, still a great time for both buyers and sellers to enter the market."
Other industry leaders also described the market in terms of a transition or recovery.
Lennox Scott, chairman and CEO of John L. Scott Real Estate, said a favorable market is returning for home buyers in Seattle and the Eastside. "Improved affordability, with both lower interest rates and adjusted lower housing prices from the spring of 2018 will lead the way," he stated, adding "Although unsold inventory of homes for sale is still considered a shortage, the larger number of unsold homes, combined with new listings, will moderate the price increases in the year ahead."
"Last year was a recovery year," said George Moorhead, who believes 2019 will mirror it in several ways. "Balancing inventory, moderate appreciation of home values, tempered buyer demand with rising interest rates and reduced tax incentives" are among his expectations. "Buyer affordability in 2019 will be based on perception of good value and mortgage interest rates," suggested Moorhead, the designated broker and owner of Bentley Properties. "The looming feeling of a hard-hitting recession keeps many would-be homeowners on the sidelines, thinking 'It is better to watch and wait' even though economic factors point towards a continued healthy, yet moderate market."
John Deely called 2018 "the transition year for the traditional Pacific Northwest 10-year market cycle." The swing from a sellers' market to a more balanced market was evident by the second quarter of 2018 as the absorption of new and standing inventory slowed due to a decrease in pending sales explained Deely, a member of the Northwest MLS board of directors.
Three factors contributed to the change, according to Deely. He listed accelerated and unsustainable home price growth, rising interest rates, and waning consumer confidence and sentiment as those factors, noting "The market is mimicking the strong recession recovery cycles of 2012 to 2014."
"The year ended with more of a splutter than a bang as home price growth continued to slow in December," stated OB Jacobi, president of Windermere Real Estate. "But it's important to keep things in perspective," he emphasized, saying 2018 was a very good year for Seattle-area home sales. "The shift we're experiencing is only bringing us closer to a more balanced market. My crystal ball tells me this trend will continue in the coming year with home prices rising, but at a slower rate of around 5.5 percent."
Young, from the Center for Real Estate Research, commented on activity moving away from core urban areas to outlying regions where prices are cheaper. Demand is pushing prices higher and shortening market time in several counties, he stated, naming Cowlitz, Lewis and Thurston, which all experienced year-over-year price gains of at least 12.4 percent.
"Regardless of what the news is saying about the Seattle market, at the end of the day, the Kitsap median home price is significantly lower than a home in King County," said Frank Wilson, Kitsap regional manager and branch managing broker at John L. Scott Real Estate in Poulsbo. Northwest MLS data show the median price for homes and condos that sold last month in Kitsap County was $343,000, while in King County it was 74 percent higher ($597,000).
"This will be what keeps our inventory low due to the improved mobility between Colman Dock and Kingston, Bremerton, and eventually Port Orchard," Wilson remarked. He noted the early success of the fast ferry on the Kingston run is leading to talks about adding more boats.
Wilson said Kitsap brokers report good traffic at open houses and multiple offers on correctly priced homes. "We've also seen prices of homes in the north end go up, as well as an increase in new construction in the area," added Wilson, who is also a director at NWMLS.
Beeson also commented on the importance of pricing. "Sellers who recognize a market shift has occurred will price their homes accordingly and sell in a reasonable amount of time, 30 days or less - not one day."
Young said buyers are very aware of the changing housing finance environment and are still active in the marketplace even if they are not as aggressive as they have been in the past. Mortgage applications are declining due to short-term uncertainty, he said, even though 30-year fixed rate mortgage interest rates are continuing to fall.
Moorhead echoed that thought. "Buyers are being much more methodical about their purchase with some taking as long as eight months before making their final decision," he reported.
Jacobi believes 2019 will bring the continued resurgence of first-time buyers, especially millennials as they form new households, get married, and have children. "Although many of them will face significant obstacles to buying due to student debt, lack of down payments, and Seattle's high-priced housing, this group is likely to buy more homes in 2019 than any other demographic," Jacobi predicts.
Wilson characterized the seasonally slower December/early January period as "the calm before the storm," noting the spring market usually brings a surge of buyers that surpass the increase in listings.
Northwest Multiple Listing Service, owned by its member real estate firms, is the largest full-service MLS in the Northwest. Its membership of around 2,200 member offices includes more than 29,000 real estate professionals. The organization, based in Kirkland, Wash., currently serves 23 counties in the state"
As you may know, Real Estate can't be painted with a broad brush. Each town and indeed each neighborhood can vary from the next. For a custom report of your area, please contact me, I am happy to provide you with the most current information and statistics.