Net Zero Ready Seattle Homes Now Available
It's spring in Seattle and another project is completed by a founder of the green building movement in Seattle. While Martha Rose was heading up the Master Builders Association of King and Snohomish Counties as their President in 2014 she was also creating two Net Zero ready homes in North Seattle's Licton Springs neighborhood. The City Cabins at Indian Wall is named after the iconic murals at the Wilson Pacific Indian Heritage School across the street. Large scale murals of Native Americans were painted by student-turned-artist Andrew Morrison. The chain link fence will be coming down soon when the campus is rebuilt with the aim of somehow preserving the remarkable and beloved artwork and incorporating it into the new building design.

1430 and 1436 N 92nd Street Seattle 98133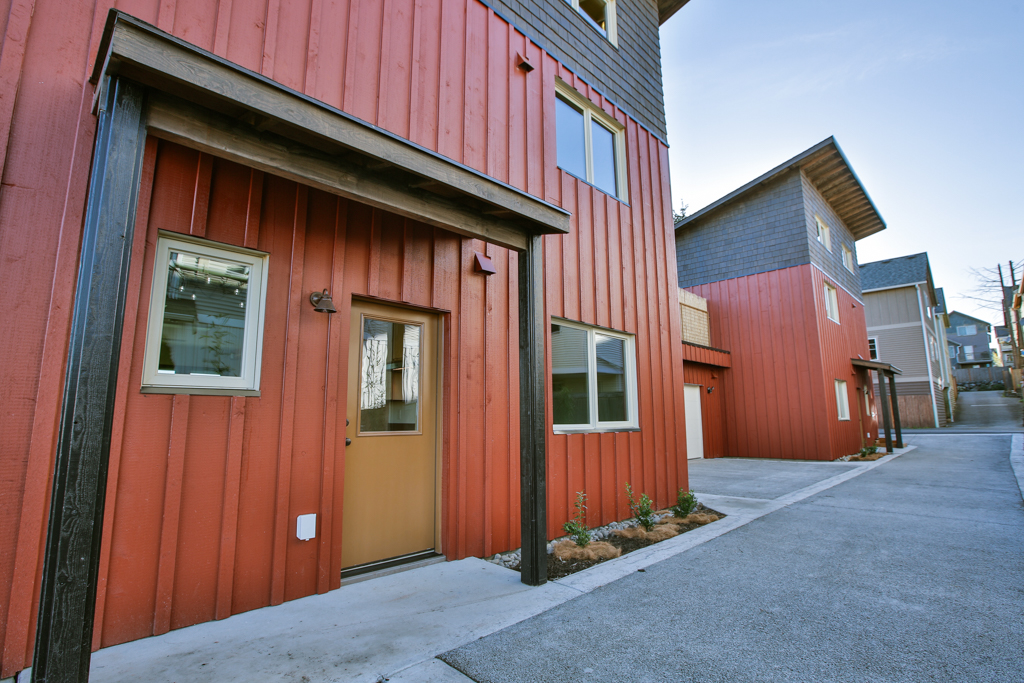 The latest City Cabin project boasts 4 bedrooms (2 non-conforming) or 3 bedrooms (depending on your point of view), 2.5 baths, stained concrete and upcycled wide doug fir plank floors, a south facing deck on the second level, a Tesla ready garage, and many more features people have come to expect from a Martha Rose home. These are 5star Built Green homes using Universal Design, Passive House and Rainwise strategies.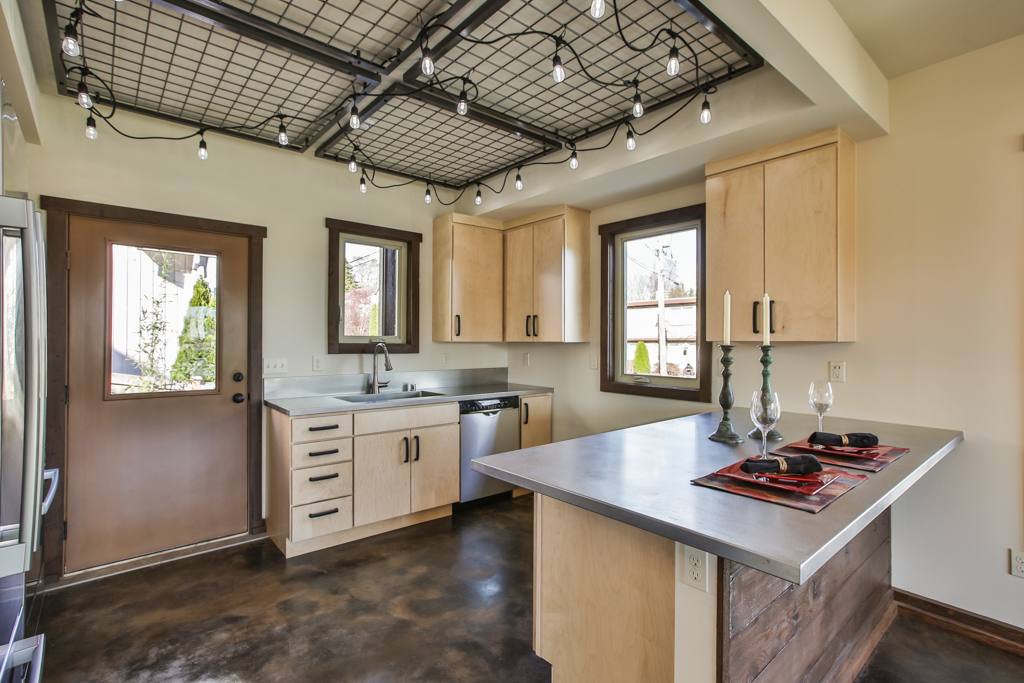 The new high performance homes are ideally located in North Seattle just north of Greenlake, south of Licton Springs Park. You are just a few blocks away from North Seattle Community College, major bus lines, Northgate Mall, the main highway and freeway through Seattle and the new light rail.
Spend your next summer in your own brand new, healthy, energy efficient and comfortable home. Relax on the 2nd floor roof deck in the evening, watch the sunset, knowing the solar panels you have installed will provide you with all the energy you will need through the course of the year. You won't ever see another home like this — so come by one and see it while you can!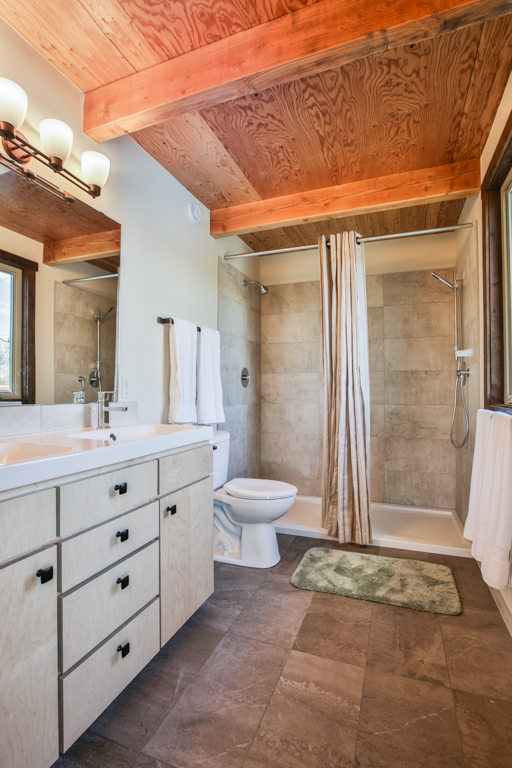 Brief description of some special features:
Net Zero ready. Install a 6.6KW solar array and the new owners will receive the current local incentives for installing a PV array
Built for great indoor air quality
Highly convenient location
Efficient use of recycled and new materials
The design and build conserves and protects natural resources and lowers utility bills, these are insulated more than 50% over code
Quality appliances and fixtures, Bosch appliances, AO heat pump HWH, Lifebreath 88% efficient HRV
Operating strategies and features include optimum comfort and efficiency of time, effort, resources and expenses and are too numerous to mention in a blog post.
Ongoing support and education from the builder.
Please contact me with any questions, as the buyers representative I can provide you with more detailed information. Hope to see you there!
206-579-9066 or netzero@kim-mulligan.com.