Cooper Jacobs brokers won't find this as a surprise, but our optimally located office is in a Zip Code that was recently called out by Zillow as the most searched neighborhood. The Wallinford/Fremont/Tangletown/Phinney Ridge/Greenwood/Licton Springs neighborhood has been popular for decades if not a century. Walkable, bikeable neighborhoods, parks, activities as well as a proximity to downtown and to the interstate. Fueled with the South Lake Union building/employment boom, many new tech workers find it an easy bike ride over the Fremont or University Bridges to the employment hub from points north.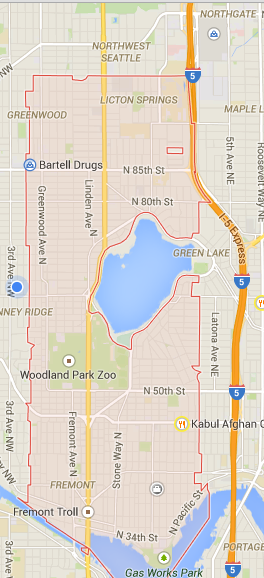 98103 offers a great lifestyle, traditionally populated by University professors and some student housing, families homes and a few apartments. Just viewing the main arterials one can witness the growing pains. In the past, 45 Street North was the retail and office hub full of mom and pop business and a local small town feel. Stone Way that runs perpendicular to 45th from almost Lake Union straight up to Green Lake was the domain of light industry such as roofing, paint, electrical, woodworking, hardware, glass and automotive suppliers. Few of these businesses exist anymore, rapidly being replaced by apartments, condos, townhomes, restaurants and coffee shops.
What used to be low rise cinderblock industrial buildings are being razed for highrise curtain glass buildings. It seems this would be the best use of the land given the views of Lake Union and the sparkly Seattle Skyline visible just standing in the middle of the road of Wallingford Ave North. Stone Way has now transformed into one of Seattle's new Greenways with the focus no longer on contractor panel and Econovans in favor of walkers and bikers and cafe culture. Our North Seattle neighborhood is changing quickly.
Here's a link to how Woodlawn Park came to be.
Below is the history of sales activity of homes in the 98103 zip code: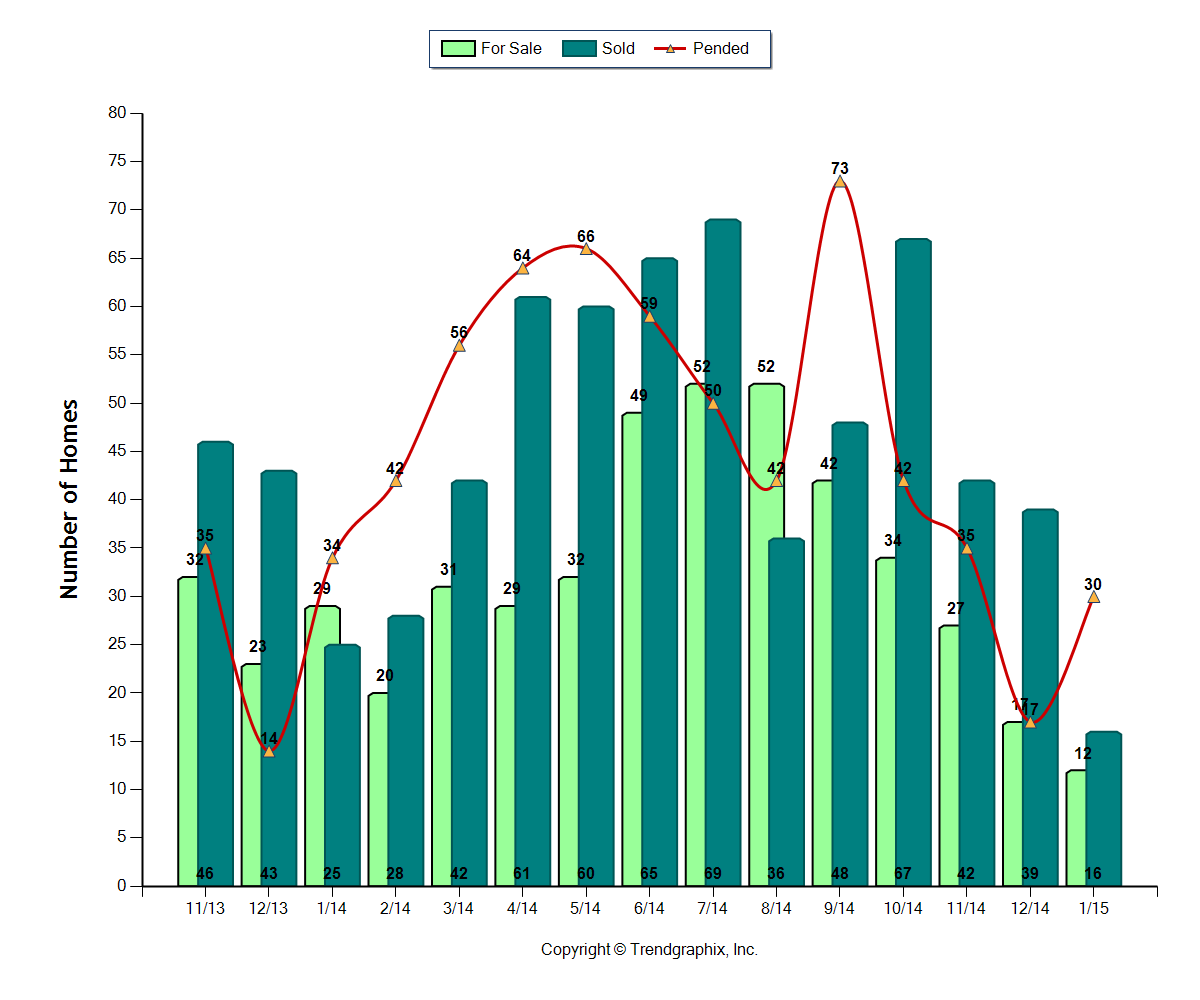 In a nutshell:
January 2015 is a Seller's market
Home For Sale in January 2015: 12 units.

•Down 29.4% compared to the last month•Down 58.6% compared to the last year
Home Closed in January 2015:
16 units.
•Down 59% compared to the last month•Down 36% compared to the last year
Home Placed under Contract in January 2015: 30 units.
•Up 76.5% compared to the last month•Down 11.8% compared to the last year
For current information email:
NorthSeattle@kim-mulligan.com