Spring is for Green Home Tours in the Greater Puget Sound region. Regardless if you are ready to buy or sell, or are renting there is something for everyone in these innovative home tours in the Greater Puget Sound area.
Want to know about green building? Curious what are green homes (that's a long answer!), or what the latest design trends are in Western WA? You can find the answers to all these burning questions.
Do you want to meet architects, builders, contractors, design professionals in a casual setting, then this tour is also for you? Tours are self-guided, at your own pace, so YOU choose what you want to see. Regardless of your knowledge and design lexicon, these tours will open your eyes to new concepts or possibilities even for the seasoned professionals.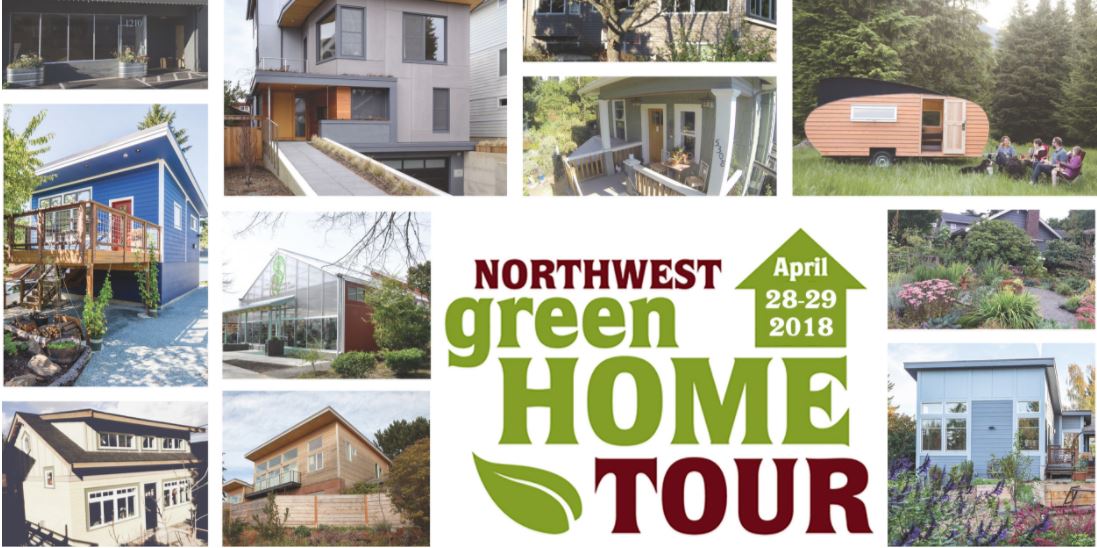 #1 - The NW Green Home Tour takes place in the greater Seattle area on April 28 and 29th 2018. 2010 was the valley of our area's real estate market, and home builders were looking for work. At the time this home tour was more aspirational than practical for many. The tour endured and went on to include more many more homes as the interest grew. Regardless it's the best bang for your buck.
Most of these homes aren't for sale, generous homeowners allow the polite public inside to view the many improvements they have made or built into their home, and these tour hosts have the right to be proud! The mantra has always been "any shade of green," where there are large and small ideas here to see. Do you like HGTV or hate it for the lack of real technical information? Regardless of your answer, you will find ideas to love on this tour.
#2 - The South Sound Home Tour is also produced by the Northwest EcoBuilding Guild, was the first to put on a green home tour and they are back this year to show off all that is happening in their area. Like the Seattle area Guild's tour, there is much to learn and appreciate. Saturday, May 19th in the Olympia area and the Sunday, May 20th in and around Tacoma. If you haven't visited these vibrant and happening cities in a while, there have been major changes. Worth the drive from Seattle.
Check out the website, plan your day, secure your ticket on Eventbrite and wear slip-on shoes. Learn why so many new homes in the area are being built to BuiltGreen or other green standards. This is the future of building homes, and it's a great opportunity to learn what makes these homes so different.