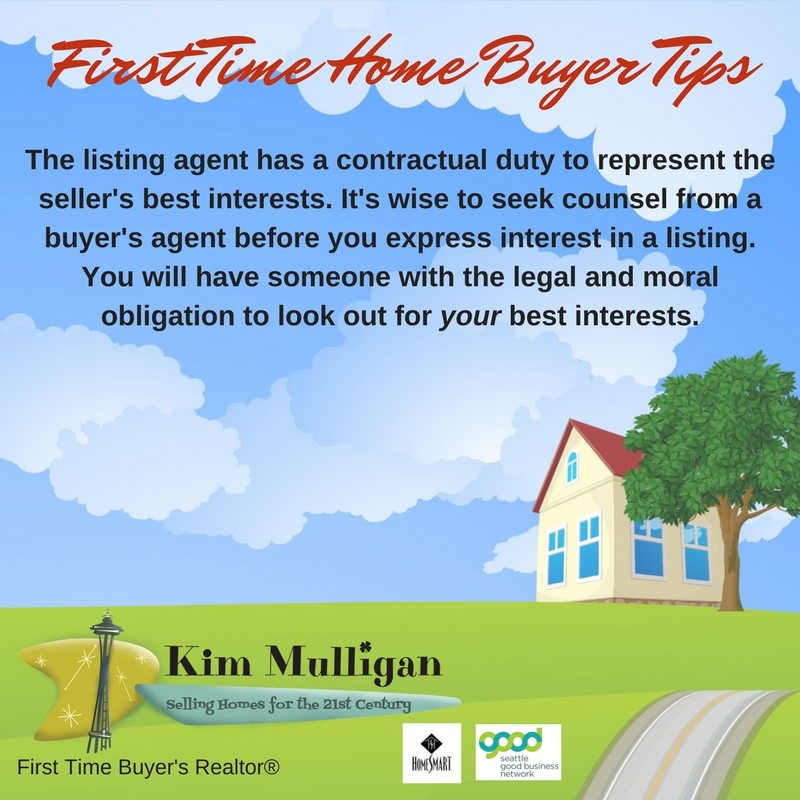 Inexperienced home buyers often start the home buying process by attending open houses to get a feel for the current market. Nothing is really wrong with this. First time home buyers often start the education process on their own. However, this can also be dangerous territory. Buyers are often surprised how quickly they will find a home they are in love with and in their unbridled enthusiasm will "show their cards" to the listing agent holding the open house.
The problem with this is the listing agent has a moral, legal, and contractual obligation to their seller, and has already signed a contract with the party that is paying them. Information gleaned from the excited and sometimes guileless home shoppers can be used against them when they submit the bid on their dream home.
A far better strategy is to choose and consult with your Buyer's Agent before looking. The buyer's agent is there to help to educate their buyers and make sure they have a fundamental understanding of how our current Seattle market works. The playing field is the most difficult for buyers than it has ever been and the best practices should always be employed when looking for a home.
Home shopping is a highly emotional experience, and an exciting process for most people and first-time home buyers are often taken by surprise by the roller coaster of emotions they will experience. It's best to approach the buying process in a strategic and measured manner; this is how your Buyer's Agent can help you. If you guess you really might like a home well enough to put in an offer, it could be in your best interest to see it outside of open house hours. It might be advantageous to have your buyer's agent arrange a private showing where you can ooh and ahh over the fabulous finishes without the danger of tipping your hand to the wrong people, and before anyone else can even see it.
I educate my home buyers on how to conduct their own non-invasive home inspections. To recognize red flags before they fall in love with the great staging ideas, the location, architecture and other emotional pulls homes can have. It's helpful to understand the scope of work that might be needed in an older home before the buyers fall hopelessly in love and are heartbroken with bad news at the paid, professional inspection.
Buyer's agents are there to help. So use us to your full advantage as a first time home buyer. In the long run, there will be less frustration, and as a buyer you will be more confident in your decisions with some upfront and easy education. Learning the hard way by mistakes or wondering and wandering as a first-time home buyer which internet article to believe can be more than trying. Although we are paid by the seller of the property, our loyalty both ethically and legally is to the buyer. We have no contract with the seller when we start working for you. Why use a Buyer's Agent? Because we honestly love helping First Time Home Buyers find their first rung on the property ladder.
Check out these other articles on the subject:
http://www.kim-mulligan.com/2017/05/02/first-time-homebuyer-tips-for-the-greater-seattle-area-2/
http://www.kim-mulligan.com/2017/04/15/first-time-homebuyer-tips-for-the-greater-seattle-area-1/